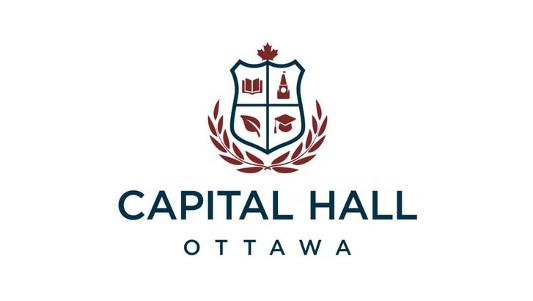 CAPITAL HALL OTTAWA CONDOS IN PRE-CONSTRUCTION BY ASHCROFT HOMES
Capital Hall Ottawa is a new condominium development currently in pre-construction at 101 Champagne Avenue South in Ottawa, Ontario by Ashcroft Homes located in the heart of Little Italy and minutes away from Carleton University. Price for available units starts from $179,900.
Capital Hall Ottawa Condos is located just steps away from pubs, restaurants and coffee shops and is right at the edge of the Little Italy neighbourhood within the Centretown West community in Ottawa. It is also located close to Dow's Lake and The Ottawa Hospital. Situated nearby is also the Dominion Arboretum and Canada Agriculture and Food Museum. There is accessible public transportation and students receive transit passes for the O-Train with their tuition and can just "hop right on the O-Train". Capital Hall is located close to Carling Station and is minutes away from Carleton University which has a student population of over 27,000. The Billings Bridge Shopping Centre is located close to Carleton University as well.
Capital Hall Condos will have professional management and security and since rental prices are not the cheapest for student housing, these buildings will attract more mature students. Over 80% of Carleton students live off campus. "Chosen by Queen Victoria, Canada's Capital consistently ranks as one of the best cities in the world in terms of quality of life. Ottawa is the most educated city in the country and also one of the youngest with nearly half the population under the age of 35." Ottawa has seen a population growth of about 8.8% and has some of the most stable rental and vacancy rates (2.6% - 2014). It also has the highest median total family income of any city in Canada (2013) and has more engineers, scientists and residents with PhDs per capita than any city in Canada.
About the Building:
Walk-Score 81/100
25 Stories Tall
329 Units - Single Occupant and Double Occupant Suites (with one bathroom and two bathrooms)
Turn Key, Fully Furnished, Fully Managed
2 Minute walk from the O-Train, cutting the average commute time to Carleton University from 25 minutes to Under 9 Minutes
Stainless Steel Appliances & Laminate Flooring, WIFI
8'5" Ceilings
Retail Space on Ground Floor
Approx. 9,000 square feet Of Indoor and Outdoor Amenities
Register with us today for more information on the Capital Hall Ottawa Condos by Ashcroft Homes!
Register today for more information!